Philips team up with Broadwater for new life-saving equipment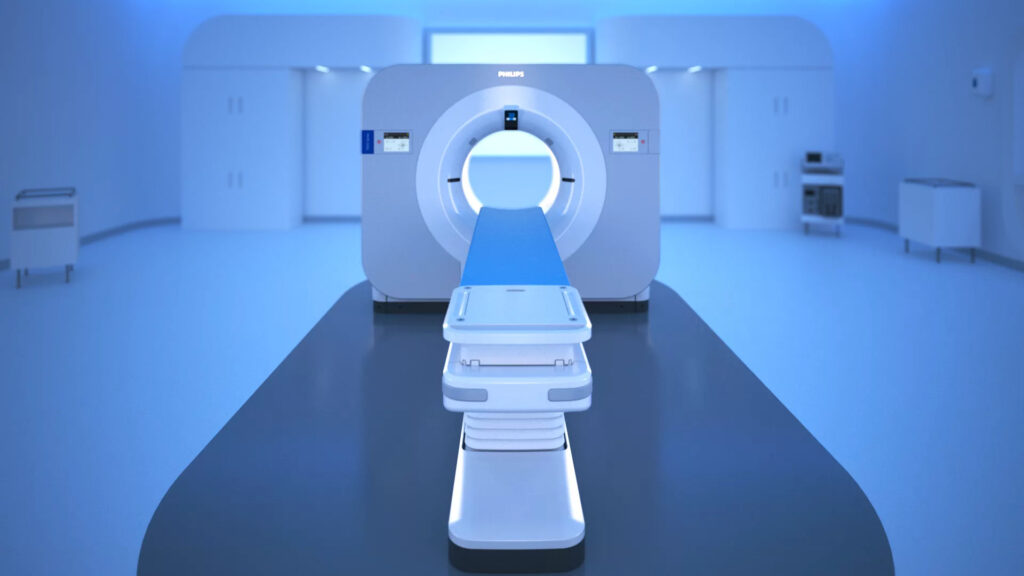 Suffolk based GRP manufacturer, Broadwater Mouldings Ltd, have had a long-standing relationship with Philips dating back to 1987, producing cover systems for their high-quality precision medical scanning devices.
Most recently Philips launched a new Computed Tomography imaging machine, their Spectral CT 7500 scanner, designed to provide critical assistance for precise diagnosis.  The Philips Spectral CT 7500 is a detector-based spectral CT, which means medical professionals get the performance they require in terms of image quality, dose and workflow. Technology, advanced tools and support combine to help get the most from the spectral experience, with no special protocols and no compromise.
Vince Mortlock, Technical Director at Broadwater Mouldings said; "Winning a CT project has been a long process, dating back to 2004.  Broadwater has supplied covers for Philips Magnetic Resonance machines since 1987, so winning a CT project is something we've been dreaming about for a long time.  This project has enabled us to demonstrates our strengths and abilities to deliver high quality cover systems for medical applications."
Composite engineers at Broadwater Mouldings collaborated to ensure that the parts produced are precise and of premium quality in terms of finish and integrity.  Employing proven technology, Broadwater were able to ensure that the project was delivered on time and on budget.
Regan Cashman, Production Engineer for Broadwater Mouldings said; "We're immensely proud to be part of this ongoing project with Philips, and we're pleased the product has turned out so well.  We have produced parts for Philips medical devices for many years, and it's great to see the evolution and progression of the products first hand"