Material Handling Spiral Chutes
Manufactured at our site in Horham, The Safeglide® chute system was originally designed by the Post Office in the 1980s to improve the handling of parcels, packages and bagged mail and to replace their existing traditional 'dished' and rectangular chutes.
The brief was to create a modular based 'chambered' profile spiral chute, able to provide a constant, predictable speed of descent for parcels and mail bags, which would prevent damage to the goods and allow the 'self-starting' of objects temporarily stored on the chute.
Having solved the challenge The Post Office teamed up with Broadwater Mouldings Ltd to develop and manufacture the Safeglide® spiral chutes.
All Safeglide® chute systems are modular, this means customers can specify any infeed or floor heights, orientation, exit heights and with single or multiple infeeds. The finished sections are then mechanically attached to a steel centre post, which is assembled and tested for alignment at the factory before being dispatched.
Visit safeglide.co.uk for more details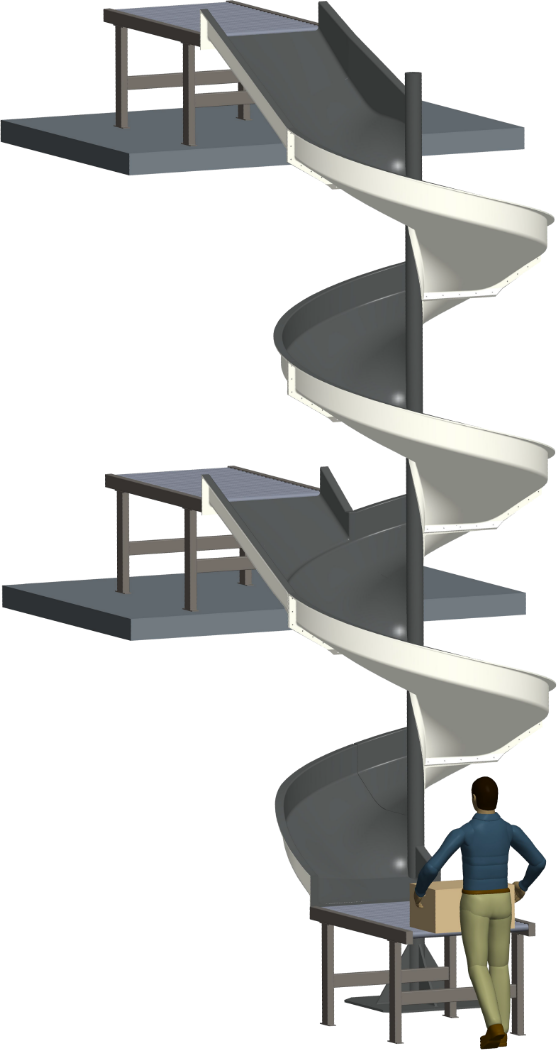 "Tried, tested and working for over 35 years"