David Muttock Retires, having served over 44 years service.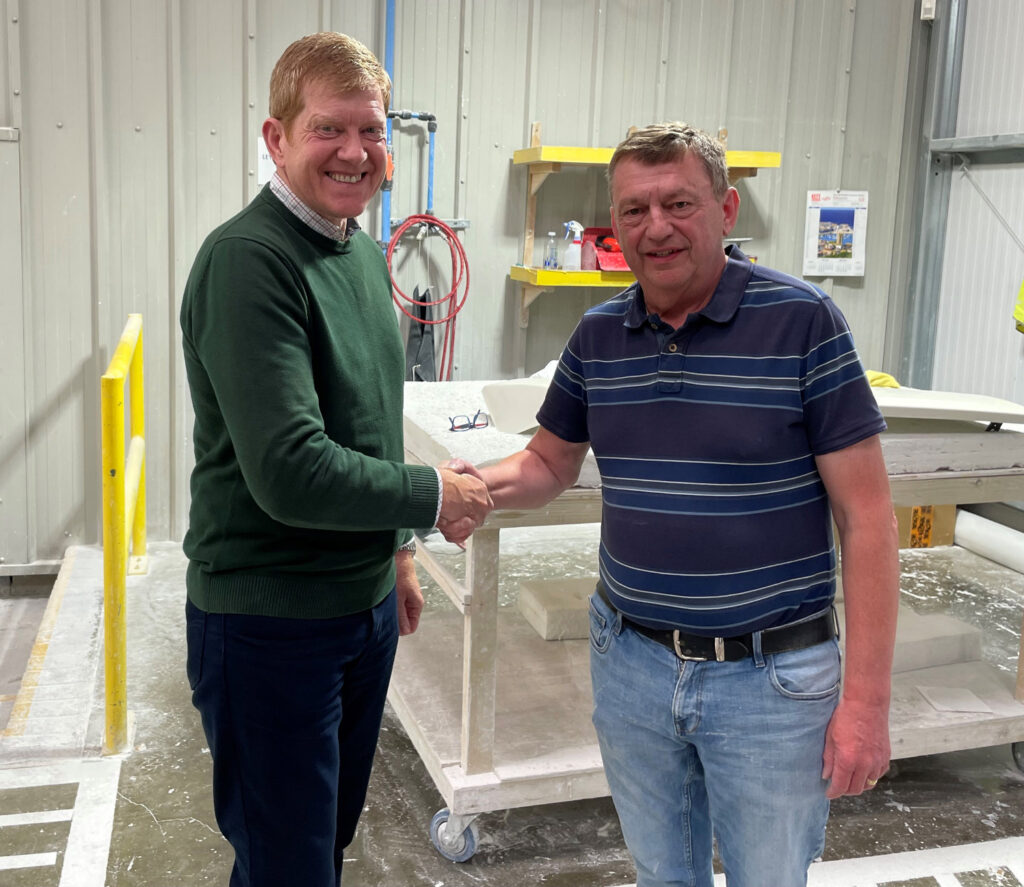 David Muttock joined Broadwater Mouldings at their first factory located in Diss in 1977, which makes him the second longest serving member of staff in the company and indeed the Betts Group as a whole.
Matt Herbert, MD commented
"David joined the company a couple of weeks after my 12th birthday, which certainly puts his time with the company into perspective."
In his time with the company, David has seen many faces come and go, and formed part of a group of five employees whose service between them has surpassed 220 years.
David said
"Things were very different when I started.  Back then there were only around 20 employees, and everybody mucked in with everything.  There wasn't even a forklift, so even unloading/loading lorries was done with a chain gang and all by hand.  Now we're looking at over 140 employees with everybody having their own role."
David's immediate plans following his retirement from the company are certainly to keep busy, and has a couple of well-deserved holidays lined up in the coming months.
Matt went on to say
"While a lot of long-serving people have pursued promotions and worked their way up in the company, David (amongst some other long-serving employees) decided to stick to what he's good at – and what an exceptional job he has done.  Your contribution and loyalty have been exceptional.  Throughout your time with us you have been an exemplar of what it means to make a great contribution to the success of a business such as ours; I wish you the very best with your retirement – Good luck David".