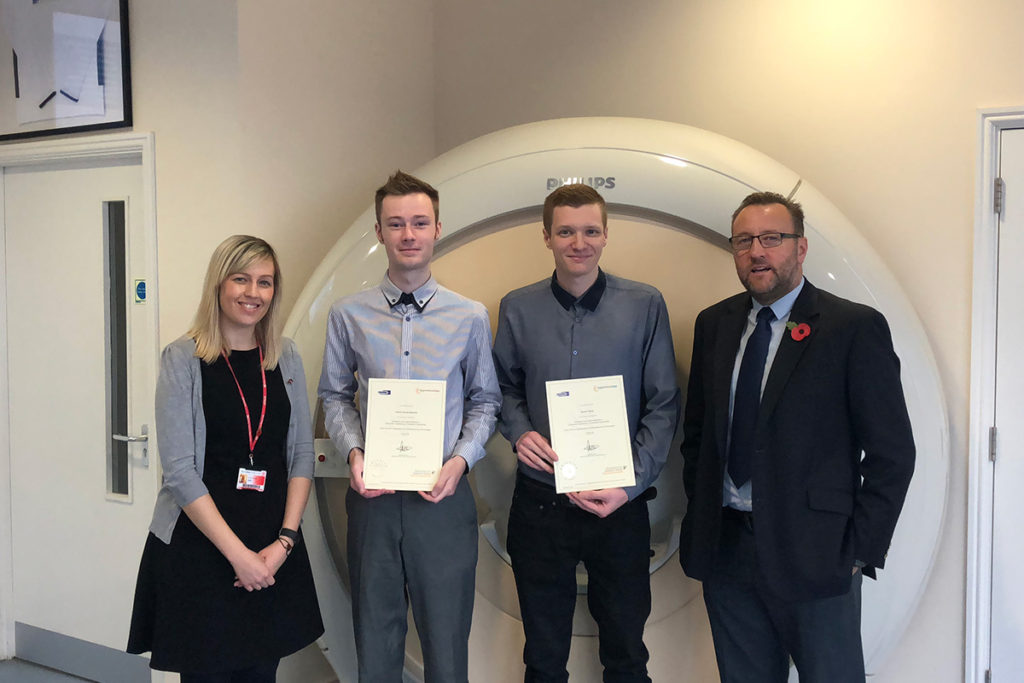 We are pleased to announce that two of our students, Daniel and Callum have recently achieved a Competence qualification and a Knowledge qualification, alongside their Functional Skills ICT, meaning they have both successfully gained a Level 3 Apprenticeship in Composite Engineering.
Having started their Level 3 Apprenticeship in Composite Engineering in March 2015, within the framework of their apprenticeship, they have been able to develop the knowledge, skills and experience needed to achieve their career aspirations in engineering.
Their Competence qualification was the Level 3 EAL NVQ Extended Diploma in Composite Engineering and the Knowledge qualification was the City & Guilds Level 3 Diploma in Engineering.
This was part of a joint delivery by The College of West Anglia and their sub-contracted partner, Solutions 4 Polymers Ltd (S4PL).
Most of the delivery was completed within the workplace, which proved invaluable when it came to gaining first hand experience putting their skills to the test in a working environment. In order to track their progress, a tutor visited the site every month to ensure both students were getting the most out of their apprenticeship.
Daniel and Callum also attended the College campus in Kings Lynn to complete their robotics training and to sit their City & Guilds exams.
Before this, both students had already successfully achieved their EAL Level 2 NVQ Diploma in Composite Engineering with The College of West Anglia and S4PL. This started in January 2014 and completed in January 2015.
Vince Mortlock, General Manager stated:
"Daniel and Callum have worked extremely hard to achieve both their Level 2 and Level 3 qualifications in Composite Engineering."

"They have developed the skills and knowledge which will help them succeed in the industry and at Broadwater Mouldings. The College of West Anglia and Solutions 4 Polymers would like to wish Daniel and Callum all the very best in their bright future."
For further information about any of our courses, please do not hesitate to get in touch.